Restrooms, Sinks & Showers
1,000 Gallon (Potable Water)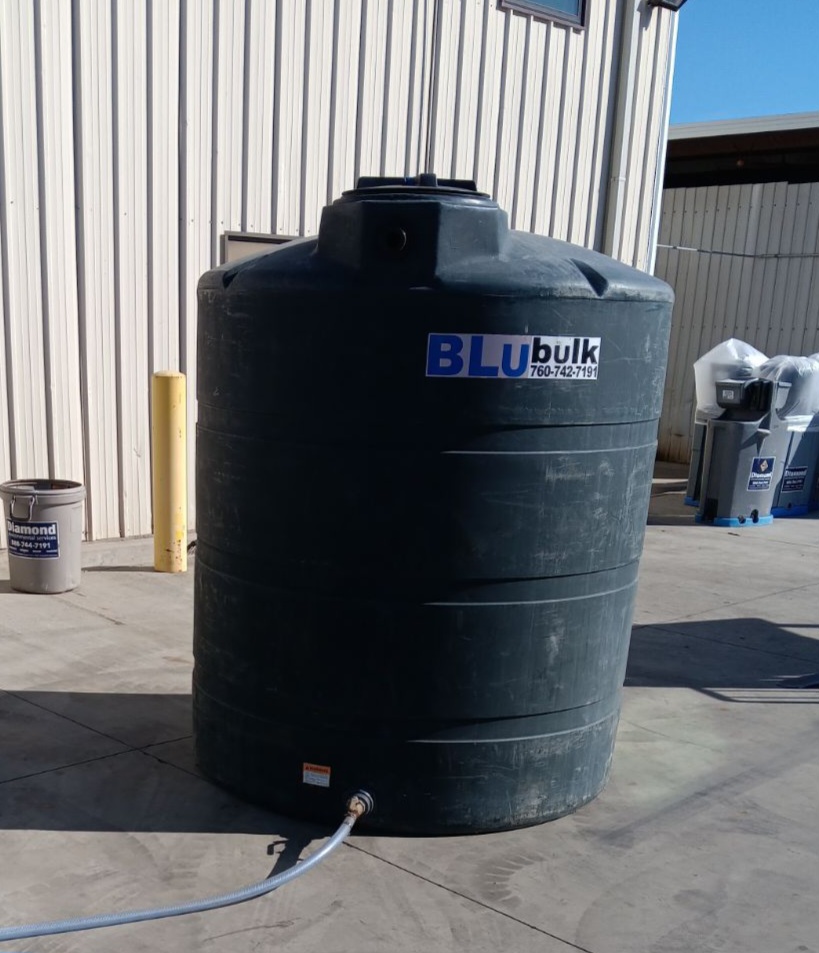 Restrooms, Sinks & Showers
1,000 Gallon (Potable Water)
DISCLAIMER: Specifications for each tank may vary as these tanks are purchased from different manufacturers.
Features


Stationary water storage tank.


Used for bulk water delivery storage.


Constructed with rotationally molded polyethylene resin.


Seamless construction makes it durable and resistant to cracks.


Made with FDA approved resin for potable water storage.


UV stabilized resin to prolong the life of your tank.


BPA free polyethylene resin.


Specifications


16″ lid with 2″ outlet & 1 1/2″ inlet.


Capacity          1,000 Gallons


Dimensions     48″D x 73″H


Weight 93.75 lbs.